OUR SERVICES
Bridesmaid Dress Alterations
Children's Clothing Alterations
Costume Alterations
Dress Alterations
Hemming Services
Home Decor Alterations
Jeans/Denim Alterations
Jeans Waist Take In
Leather Repair/Alterations
Formal Wear Alterations
Fur Repair/Alterations
Mending Services
Outerwear Alterations
Resizing Services
Restyling Services
Patching Services
Pant & Trouser Alterations
Shirt & Blouse Alterations
Skirt Alterations
Suit Alterations
Tapering Services
Uniform Alterations
Wedding Dress Alterations
Zipper Replacement & Repair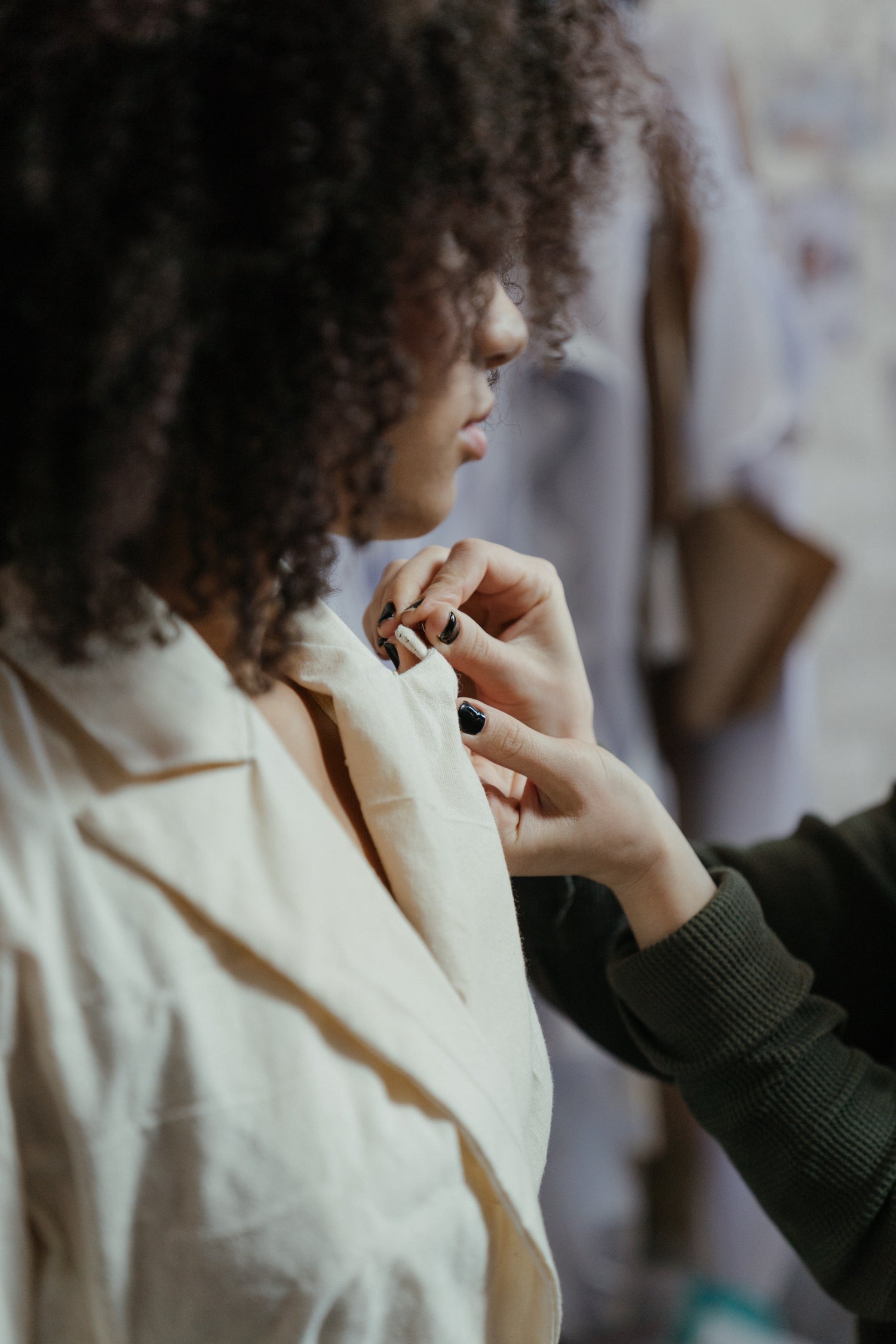 DEJAVU TAILORING
Welcome to Dejavu NYC - Your Premier Tailoring and Alterations Destination in Manhattan.
At Dejavu, our passion lies in delivering an unparalleled customer service experience. With precision and speed, our team is dedicated to providing you with top-notch alterations at an fair price. As one of the top five tailors in NYC with hundreds of positive reviews, our reputation for excellence has been firmly established since 2008.
It is since that time that we've offered our $4.95/pair pants hemming special, a testament to our commitment to affordability without compromising quality. Our expertise shines through, from jean waist take-in to original hem services and much more!
But our impact goes beyond mere alterations. At Dejavu, we are proud advocates of sustainable fashion. We take great pleasure in upcycling vintage pieces, reducing the negative environmental effects of fast fashion.
If you have any questions about different alterations or tailoring needs, we are here to assist you. Feel free to call us at 212-355-6598, and our team of experts will be more than happy to help.
Dejavu Tailoring is where style, sustainability, and customer satisfaction converge. Join us on a journey of personalized excellence, and let us elevate your wardrobe to new heights. We look forward to serving you soon!
BOOK APPOINTMENT NOW